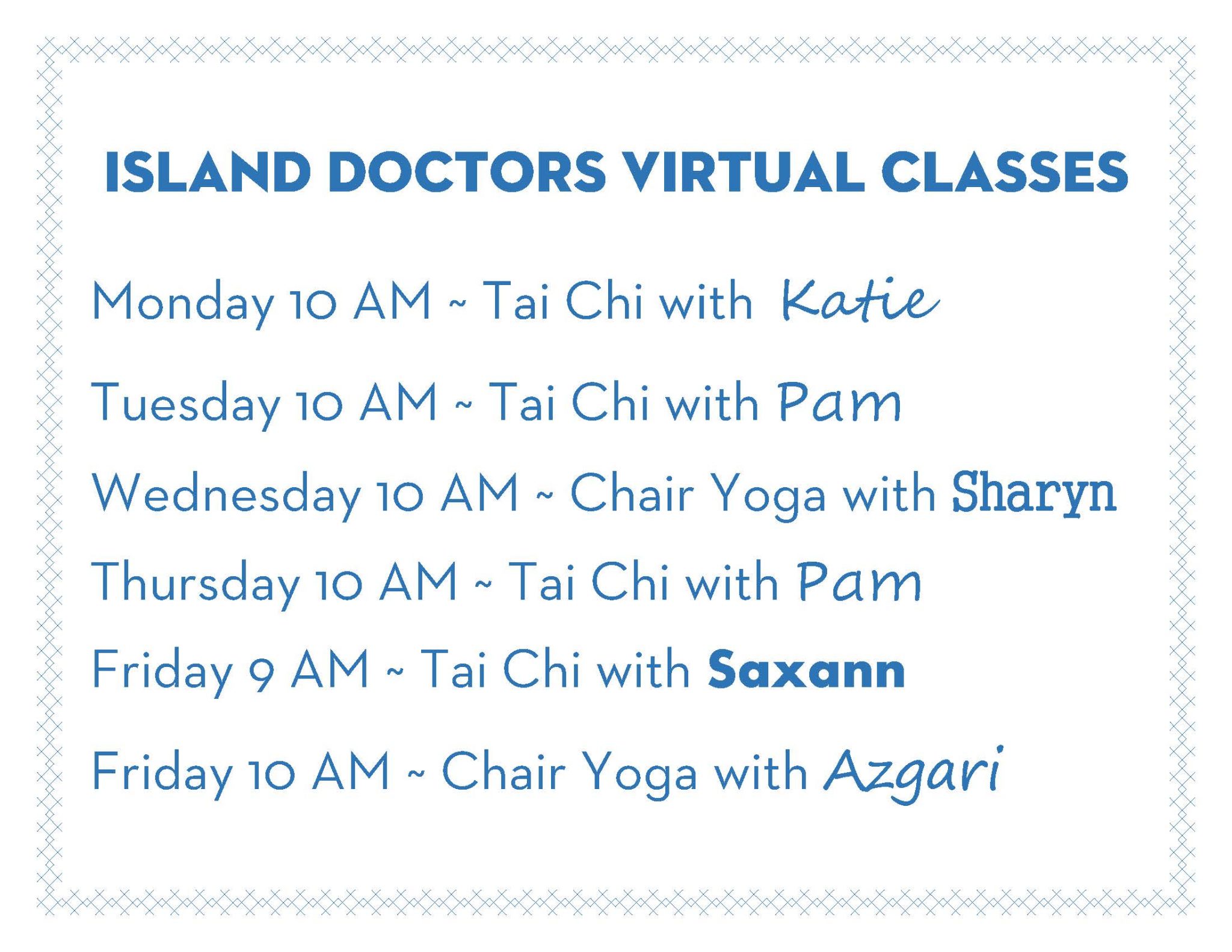 24 Mar

Keep Active, Fit, and Connected: Tai Chi and Yoga Virtual Classes

Island Doctors is proud to offer live streaming tai chi and yoga classes at no charge to you!  Every day at 10am and Fridays at 9am and 10am you can join our certified instructors for classes.  Please go to Facebook, search for "Best Life Wellness@Island Doctors" and ask to join our group.  You will be prompted to fill out a form to request membership.  If you are not an Island Doctors patient, we are offering a free trial period of classes to get you started.

Join our no cost classes and explore SilverSneakers to keep active, fit and connected. Come experience why at Island Doctors we are doing more than you've come to expect from your Doctor.