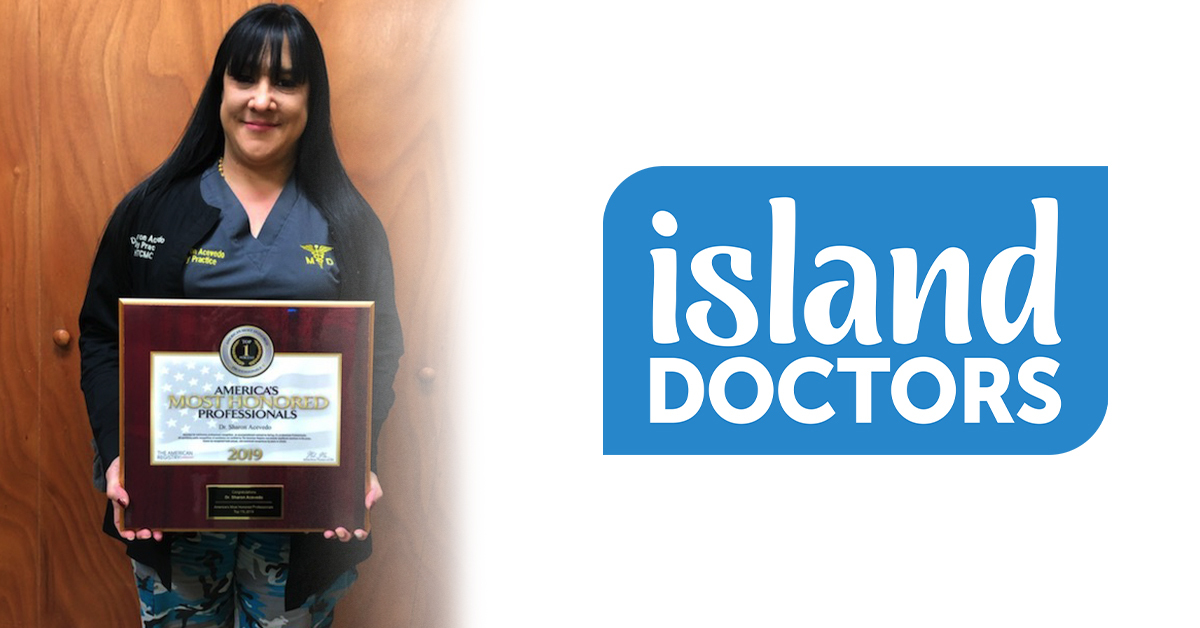 28 May

DR. SHARON ACEVEDO WAS AWARDED 2019 AMERICA'S MOST HONORED PROFESSIONALS, TOP1%!

Island Doctors would like to congratulate Dr. Sharon Acevedo on her recent recognition by The American Registry as one of America's Most Honored Professionals, Top 1%. This is not only a tremendous honor for her, but also for our practice, as Dr. Acevedo continues to provide outstanding care to her patients, our office and to the community.

The America's Most Honored Professionals award pays tribute to people and businesses ranked at the top of the nation's most highly recognized professionals. Honorees are carefully selected from a comprehensive and authenticated database of publicly acknowledged professionals. Criteria to qualify includes repeated, publicized honors from press, peers, and clients, which have been documented, researched, authenticated and collected over a five year period.

We are proud to have Dr. Sharon Acevedo on our team. She is an accomplished and highly awarded physician, with over 20 years of experience, who continues to strive for excellence in the practice of family medicine.