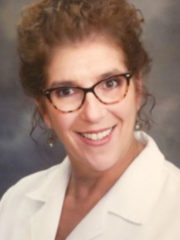 Kristine Rynn
Provider
Kristine Rynn has a diverse history in family, emergency, internal, and geriatric care. She has hands-on, in-depth experience with acute and elder care and has been directly involved in the expansion of ALF and home care visits within a family practice. She has worked directly with both in-patient and out-patient healthcare and possesses greater than 17 years experience in long term care facilities for the elderly population. She has nearly 4 years of experience in practice management and will soon return to completing her PhD in healthcare administration with a concentration in business.
Kristine became a respiratory therapist in 1990 at the Flagler Career Institute in St. Augustine. Before earning her A.A. from Sante Fe Community College in Gainesville, FL. From there, she worked on completing her prerequisites at St. Johns River Community College in St. Augustine, leading her to become a certified Physician Assistant in 2000 at King's College in Wilkes-Barre, PA. Finally, she earned her M.S. in family and emergency medicine at A.T.S.U in Mesa, Arizona. Her internships include experience in the fields of OB/GYN, general surgery, psychiatry, internal medicine, pediatrics, emergency medicine, cardiothoracic surgery, and family practice.
Her professional experience includes relocating back to Florida in 2000 and working with Island Doctors in St. Augustine as a medical assistant, and then as a staff physician assistant until 2005, a job title she has retained while continuing to gain experience working with respected medical practices such as Internal Medical Associates in St. Augustine, EmCare Corporation at Flagler Hospital E.D., MedEx Urgent Care in Palatka, and finally at Associates in Internal Medicine. She then established her own business, Express Family Care, providing family and acute care from 2012-2016, before returning to Island Doctors in 2016 as a provider.
She is a member of the National Council of Physician Assistants, the Florida Academy of Physician Assistants and the American Academy of Physician Assistants.