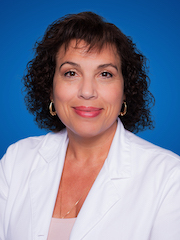 Rose Boscaino
Provider
Rose Boscaino was raised in Queens, New York. She has over 10 years of clinical experience in the hospital setting. Her clinical educational experiences focused on gerontology, women's health, and primary care.
She received a Bachelor's of Science in Nursing from the University of Phoenix, AZ in 2010. She later received her Masters of Science in Nursing from Western Governors University, Salt Lake City, UT in 2013. Rose recently completed her post-graduate certificate as a Family Nurse Practitioner from South University, Savannah, GA in 2018.
Rose sees patients in our Volusia County offices. Her hobbies include spending time with her family and physical fitness.