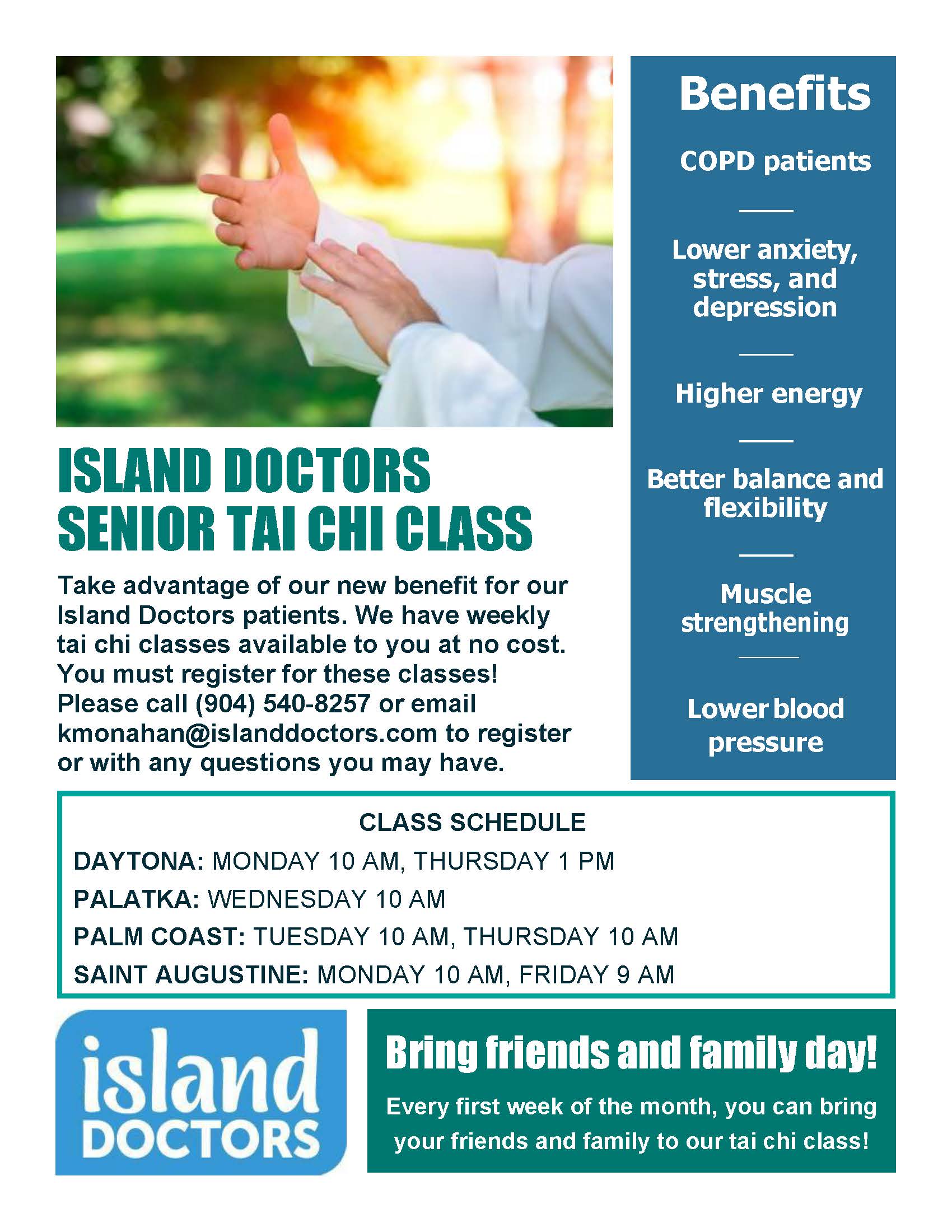 05 Nov

Transformation Tuesday

"You can practice tai chi while you are walking, sitting or lying down. The method is to use your mind to circulate the "chi" and find the feeling."

 

Looking for a fun, low impact exercise? As a patient of Island Doctors, we offer tai chi classes to you at no cost.  We offer several options throughout the week with two of our certified instructors.  With four locations our team is growing, and we are looking to expand to better benefit our patients.  We would love for you to join one of our classes.  All you have to do is register!  For any questions and to register please email kmonahan@islanddoctors.com.