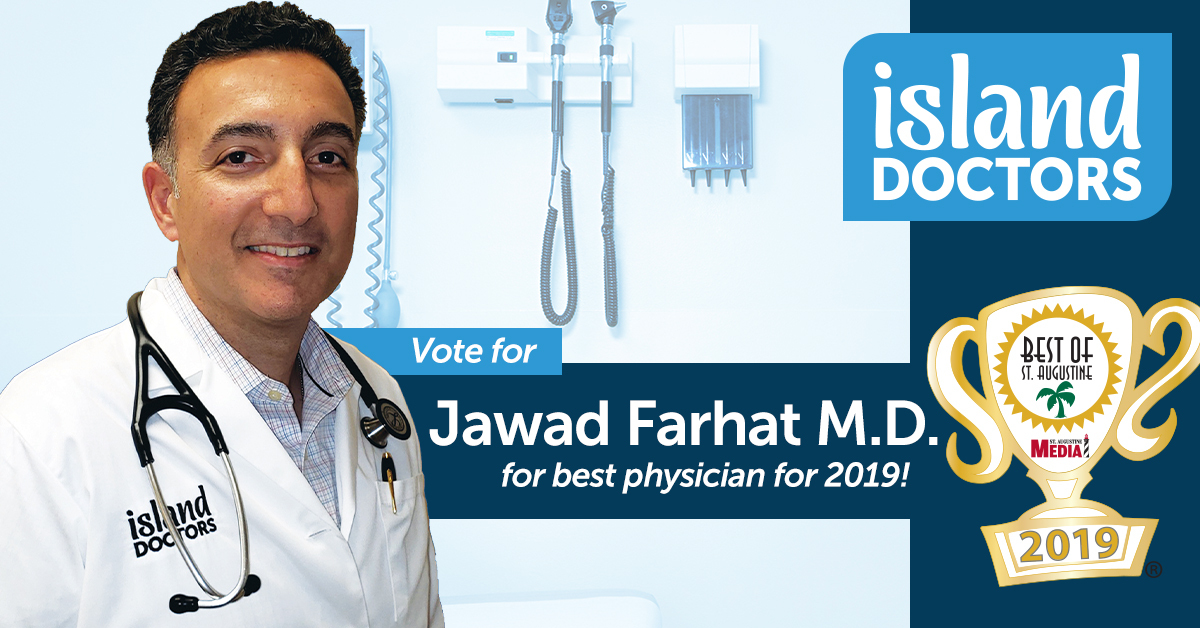 03 Jul

Dr. Farhat has been nominated for best physician of St. Augustine 2019!

Congratulations to Jawad Farhat, M.D. for being nominated as "Best Physician" in the 2019 Best of St. Augustine Contest! Let's support him to victory!

Votes can be placed between now and July 12, 2019.

Click here to register your email to support our Island Doctors' provider.