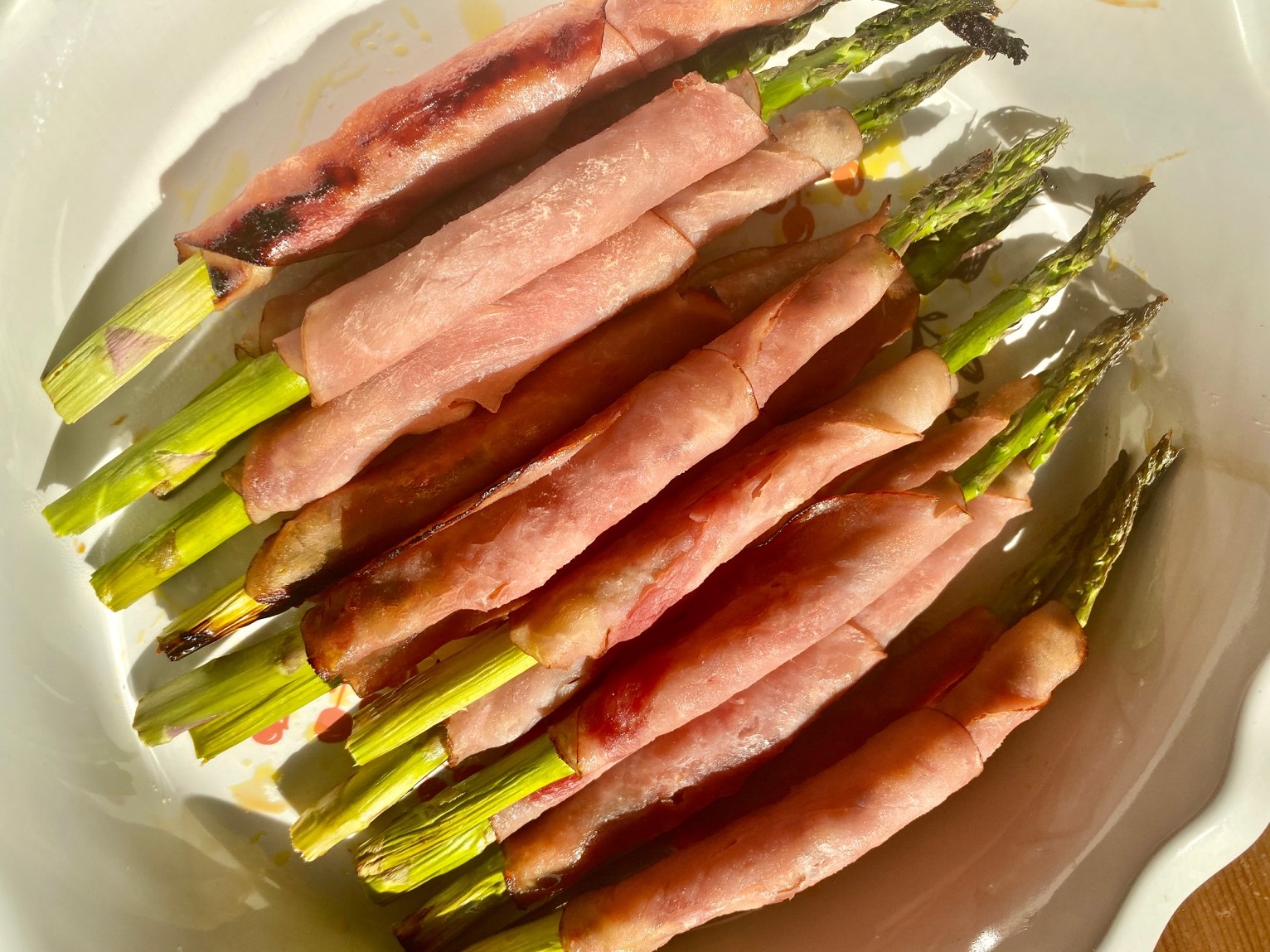 06 Dec

Foodie Friday
Roasted Asparagus Wrapped in Ham
This recipe is the perfect appetizer for Christmas dinner!  It requires only two ingredients, which means you will spend a little less time cooking and a little more time with your loved ones.  Make sure to use ham without added sugar.
 INGREDIENTS
1lb Asparagus, hard ends trimmed
1lb Smoked ham
INSTRUCTIONS
Pre-heat oven to 400 degrees.
Spray a baking sheet with non-stick spray.
Trim the hard ends off the asparagus.
Wrap a slice of ham around each piece of asparagus and secure with a toothpick.
Roast asparagus 8-10 minutes, or until the ham starts to brown.
Flip the asparagus and roast another 5-7 minutes.
Serve with a side of mustard for dipping.
 Be sure to consult your physician before starting a new diet or altering your current diet.
Nutrition
Yields: 20
Serving Size: 1 Asparagus
Calories: 33
Fat: 1g
Carbohydrates: 1g
Sugar: 0g
Protein: 5g