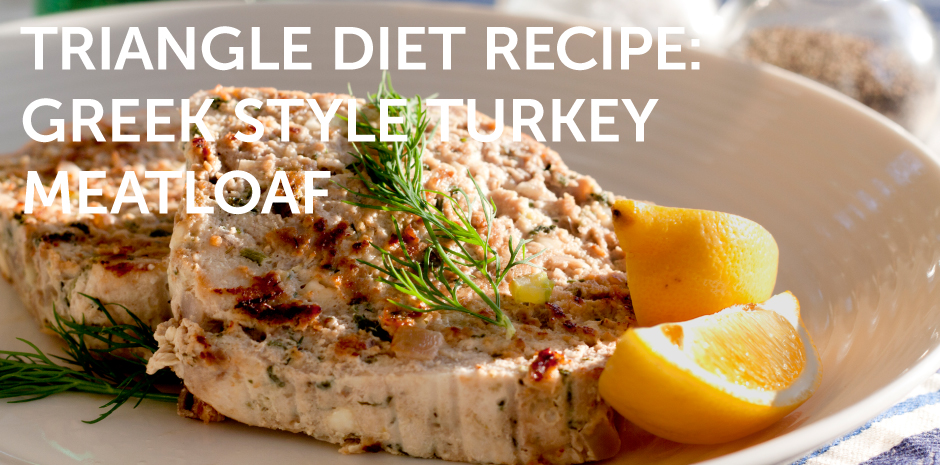 05 Nov

Greek Style Turkey Meatloaf

Shopping List

• 1lb lean ground turkey
• 1/2 cup chopped onion (fine)
• 4 tablespoons ketchup, (separate 2 tablespoons)
• 2 tablespoons crumbled mild feta cheese
• 2 teaspoons Dijon mustard
• 1/2 teaspoon Kosher salt
• 1/2 teaspoon freshly ground black pepper
• 1/2 teaspoon garlic powder
• 1 large egg, lightly beaten
• Pam® or cooking spray

Directions

Preheat oven to 350 degrees F. Combine all ingredients in a large bowl (use 2 tablespoons of ketchup here). Mix by hand until combined; do not over mix or loaf won't be as tender. Spray inside of the loaf pan with cooking spray. Transfer the loaf mix to a loaf pan. Bake at 350 until center is 160 degrees F (approx. 45min- 1hr) Brush 2 tablespoons ketchup on the top of the loaf, bake for another 3- 5 minutes. Allow 5-10 minutes for loaf to cool after it is removed from the oven.

* This recipe is part of the Triangle Diet Program.