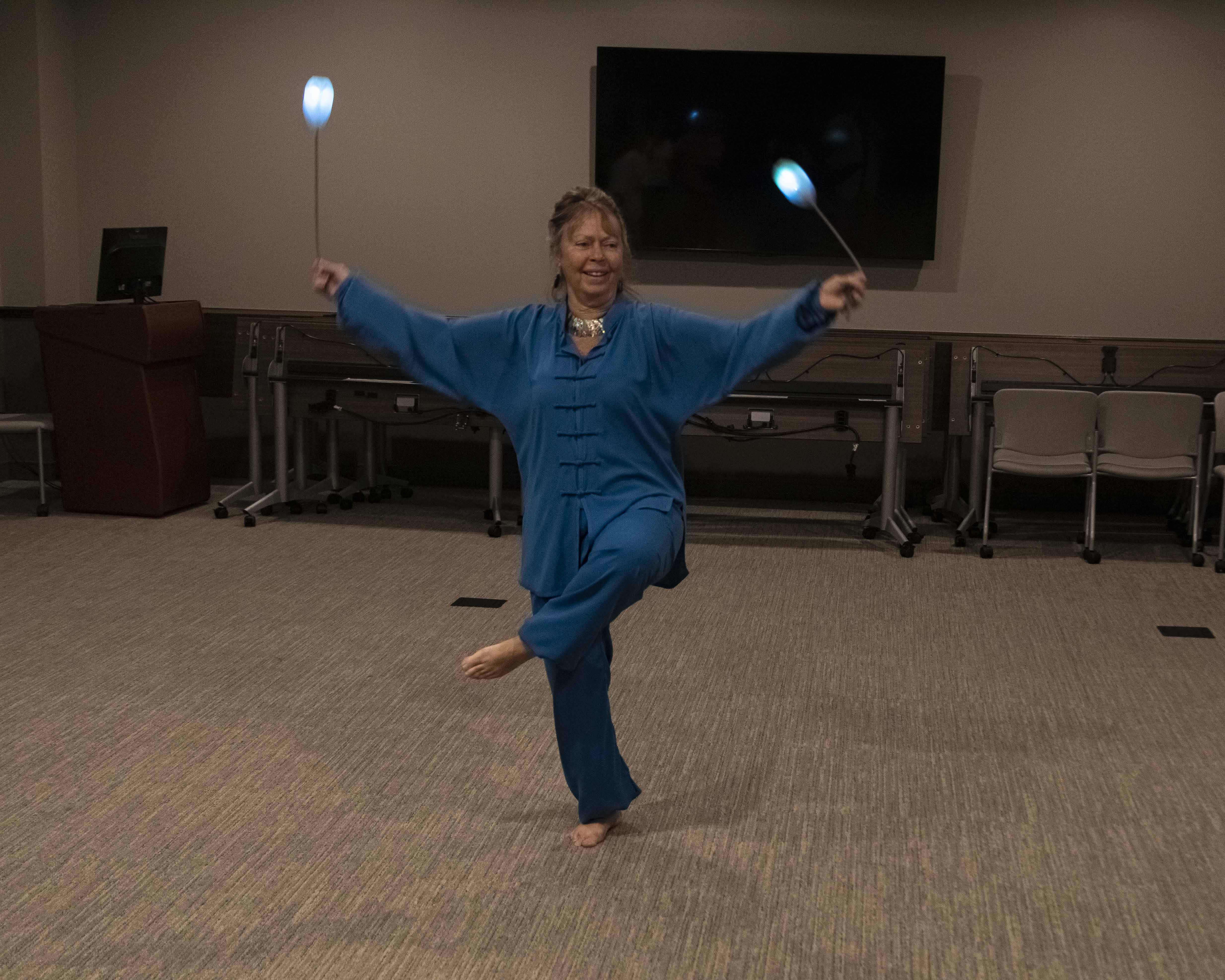 30 Oct

Tai chi

Our instructor, Katie Monahan, brings flow art to her classes as well as tai chi.  In these pictures you will see some of our students "spinning" poi.  LED poi is a form of illuminated performance art and is one of the most well-known flow arts.  Spinning poi is a great way to express yourself with light exercise and have fun while you are doing it!

Like tai chi, spinning poi has many physical benefits.  Some shared benefits include: joint flexibility, muscle toning, aerobic full-body workout, strengthening arms and wrists, and balancing the left and right sides of the body.

Come join our St. Augustine and Palatka locations to join in on this flow art!

To learn more about our Island Doctors Tai Chi Program or to register, call (904) 540-8257 or email kmonahan@islanddoctors.com.